Verse of the day from the SNB Company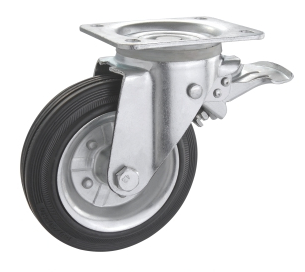 Колесо для мусорного контейнера –
Профессиональные запчасти верные.
Ударопрочные опоры крепкие
Исполняют мечты заветные.
Вандалы останутся " с носом",
Решая худые вопросы.
Маневренные и надёжные
Модели у нас предложенные.
Механизм поворотный встроенный
И в дождь он работать настроенный.
Самая популярная категория,
Не подверженная аллегории.
Потребность рынка велика –
Вот нашей помощи рука.
И снег, и мороз, и жара –
Ничто же для них не беда.
А Украине более ста тысяч баков:
В домах, на предприятиях, в бараках.
Покрытие дорог не имеет значения.
Используются всегда п о назначению.
Качество производителя отменное,
Оборудование современное.
Поставки прямые постоянные.
Не влияет и утро туманное.
Колесо для мусорного контейнера купите,
Металлическому другу помогите.
Специфичность данного продукта уникальна.
Не одно десятилетие популярны.
Оформите заявку на сайте,
В корзину товары бросайте.
Свяжитесь с менеджерами по телефону,
Коль вопросы есть. Резонно.
Специалисты и подскажут, и помогут,
Предложить все лучшее же смогут.
Колесо для мусорного контейнера –
В кармане.
По отношению к окружающей среде – гуманное.
С snb-company сотрудничество классное.
Прекрасный сервис, цены не опасные.